Thompson Corner Junk Removal
We offer full-service junk removal and demolitions to the local Thompson Corner residents, and businesses. Our team can have your unwanted junk removed in no time! You'll be wondering why you didn't call us sooner when you see how easy it is to get rid of your unwanted junk without lifting a finger. If you're home or business needs junk removed in Thompson Corner, Oahu call us today at (808) 940-0809 to get a fast no-obligation quote.
Are you ready to upgrade your old hot tub and replace it with a newer, better model? Some delivery companies don't remove your old hot tub for you. Our team can make sure your current hot tub is out of the way before delivery day!
Aloha Junk Man can perform many light demolitions, so you don't need to spend hours watching videos on YouTube on how to safely perform a demo. We have all the tools and safety training to remove your shed the right way.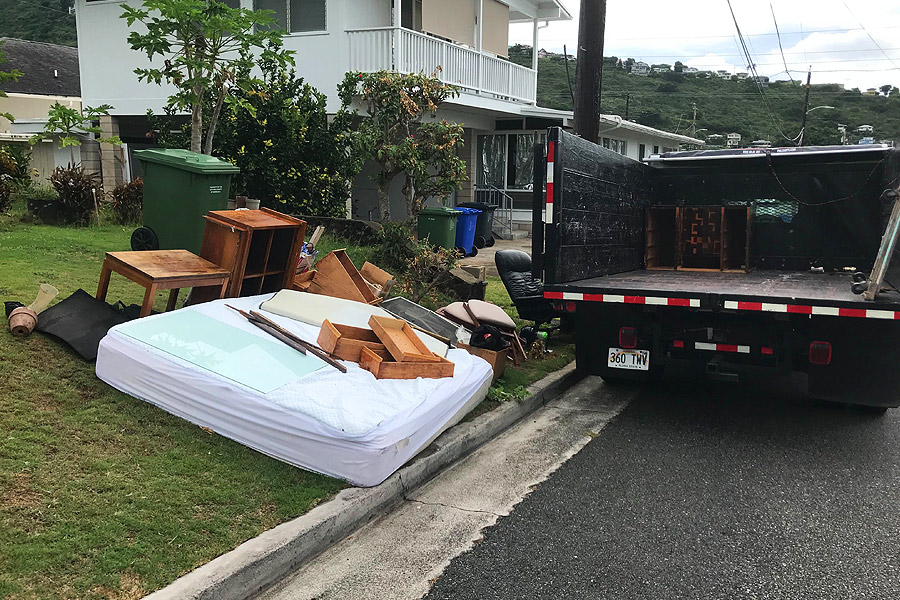 Whether you're upgrading your entire office to new desks or buying a new couch for the living room, Aloha Junk Man is here to make your old, unwanted furniture items stay out of your life for good. We'll even donate your old furniture whenever possible.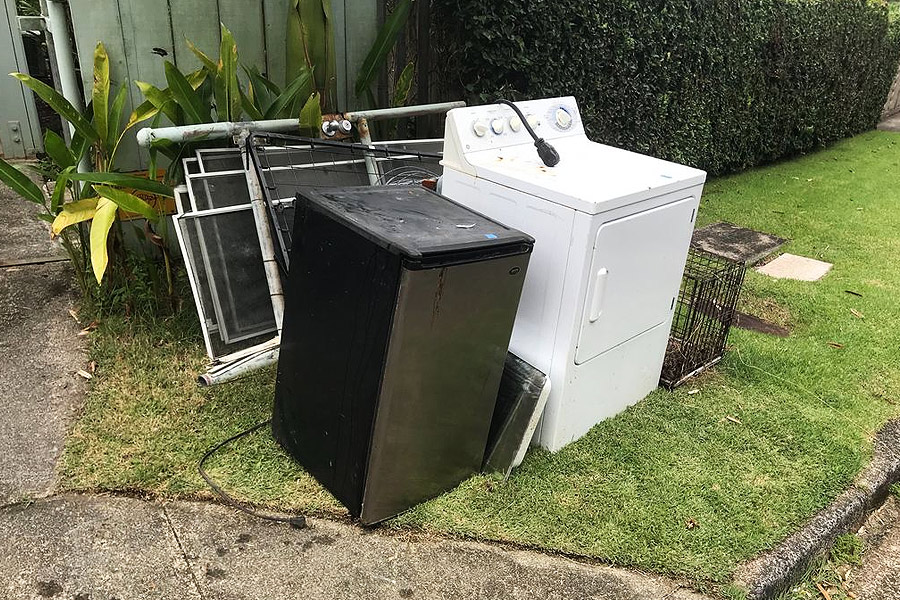 Once an old appliance no longer works, there's no reason to keep it. Appliances like ovens, washers, and fridges are typically heavy and take up a lot of space, so let our team haul them off in our truck for you so you don't have to lift a finger.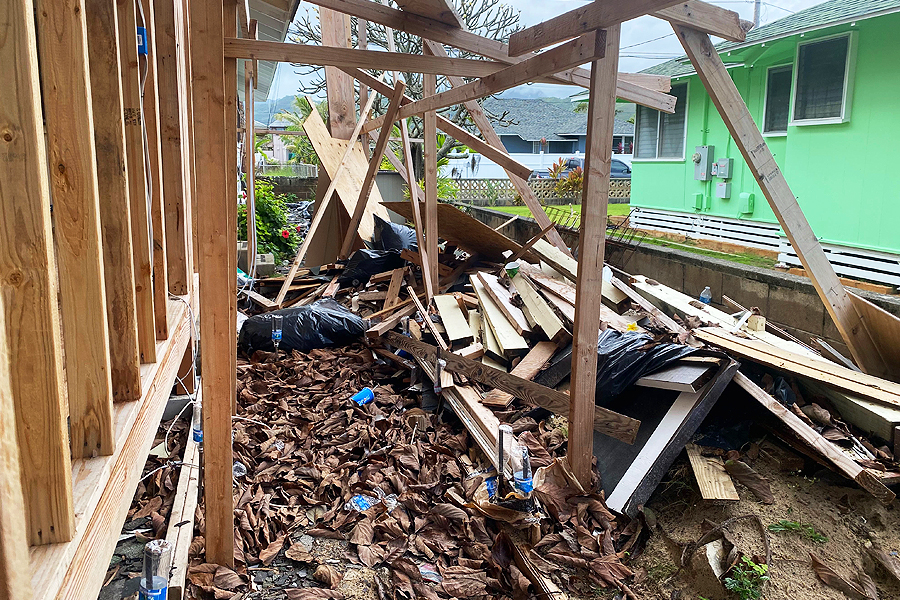 Are you working on a home renovation or construction project? Let our team come in after the job to clean up and dispose of any leftover debris that might be lying around. Your job site will be much safer and look great once you get those piles of materials and debris out of the way.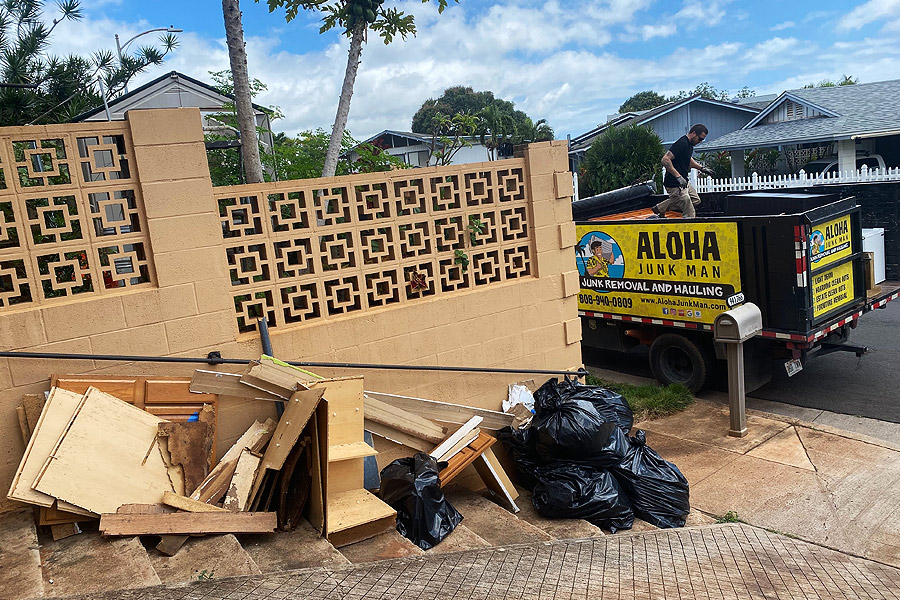 Aloha Junk Man hauls just about any items you can think of. As long as an object isn't toxic or dangerous in some way, there's a good chance we can remove it for you. If you aren't sure whether we can pick up something, just give us a call and ask about your specific junk items.
Junk Removal Professionals Servicing Thompson Corner
We make sure to provide a positive experience for your Thompson Corner Junk Removal project. Call us anytime to get an upfront quote with no hidden fees! We can often schedule same-day service or you can schedule an appointment for any time you want. We get to your home or business at the scheduled time, ready to haul off your junk without you having to do a thing.
Electronics and TVs
Clothing and Toys
Grills & BBQs
Mattresses and Beds
Play Equipment
General Junk Items
Dryers and Washers
Office Chairs and Desks
Construction Debris
Treadmills and Weights
Recyclable Materials
Couches and Sofas
Fridges and Ranges
Wardrobes & Armoires
Bagged Trash
Hot Tubs
Yard Waste
Pianos & Safes

Commercial Equipment
Herbicides and pesticides
Asbestos
Pressurized containers
Any other hazardous materials
Wet paint
Fuels like gasoline
Bleach and cleaners
Car fluids like oil and antifreeze
Items located in dangerous areas
Biohazard items
Call Us If You're Not Sure